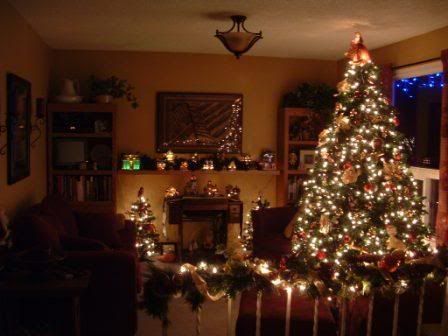 The tree just wasn't finished until the kids (who are 19 and 21) came home to hang their ornaments. Going shopping for just the right ornament for each of them has always been something that Randy and I do together. Whether we were commemerating Aaron's love of chocolate milk or Amanda's love of the Power Puff Girls, each one brings back memories of Christmases gone by.
Tonight was snowy and windy, perfect for staying inside and watching Christmas movies (and surfing the net looking for layout ideas)!
Tomorrow I am helping my daughter decorate her new apartment. After almost three years of living out of boxes, it is time for her to unpack and make a home of her own.