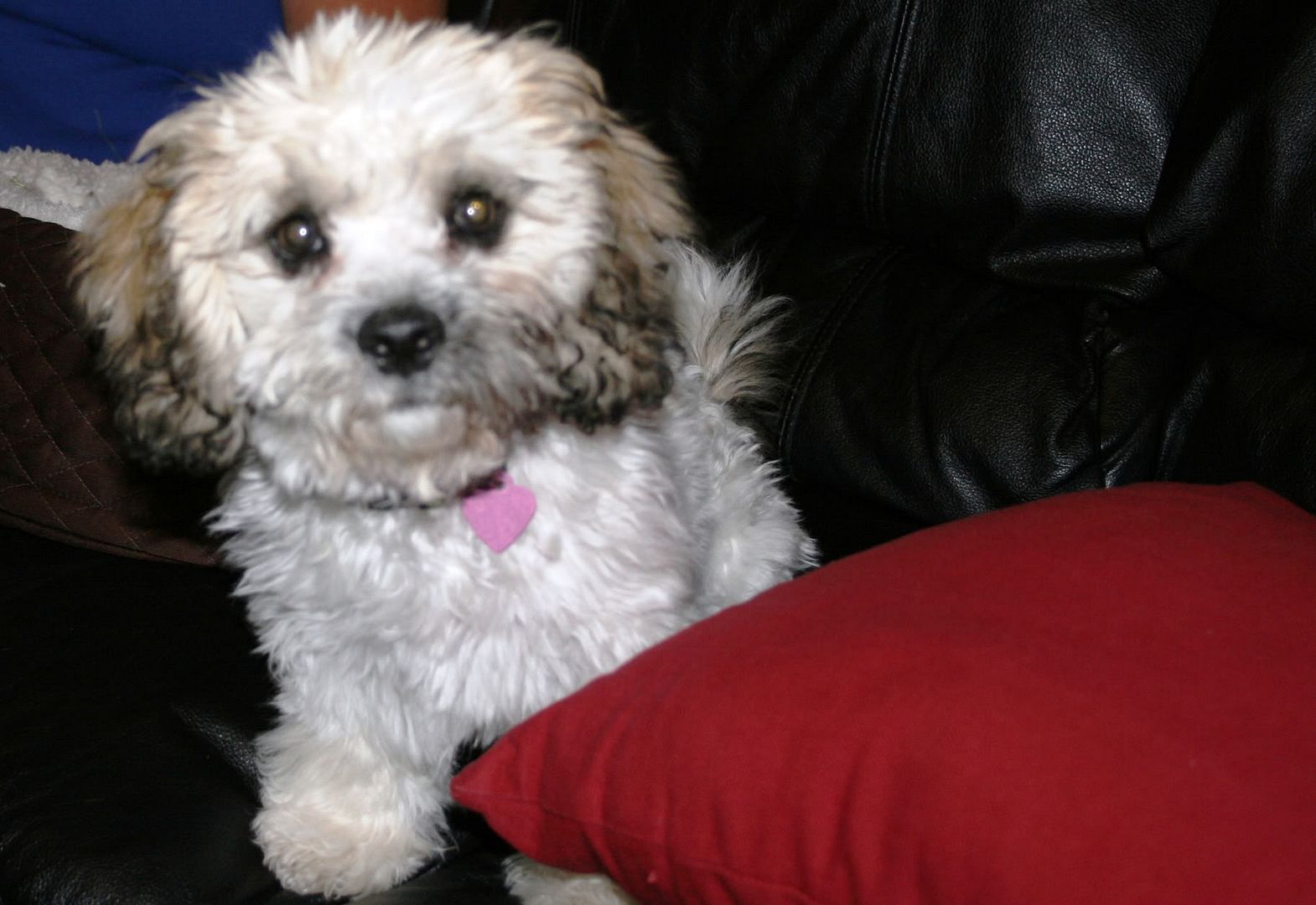 This is one of the reasons I haven't been blogging of late, our new baby Lily. She is providing us with endless hours of affection, entertainment, and frustration all rolled up in one furry little ball. Since my youngest child is 20 years old, potty training was a distant memory for me. We have been cat people for the last 20 years and they were a whole lot easier to train.
This morning she woke me promptly at 6am, looked at me like I was an alien as held the door open for her at least 5 times, waited for me to make a cup of coffee and sit down, and then peed on the floor!!! She then proceeded to return to her kennel, curl up in a ball and fall fast asleep!
So, here I sit at 6:45, wide awake and trying to be quiet so I don't wake my dear hubby on his day off, LOL! Oh, well! As my grandmother used to say.......This too shall pass......
Today is Canada Day and we will be helping to serve the pancake break in the park in our little corner of the earth today. I am also hoping to hear from my friend Kelly today. Her husband became ill while back in Canada on leave from Afghanistan and has been sent home for more tests. I know from my 20+ years as a military spouse that although we want our loved ones to come home from these tours, illness is not the way we want it to happen.