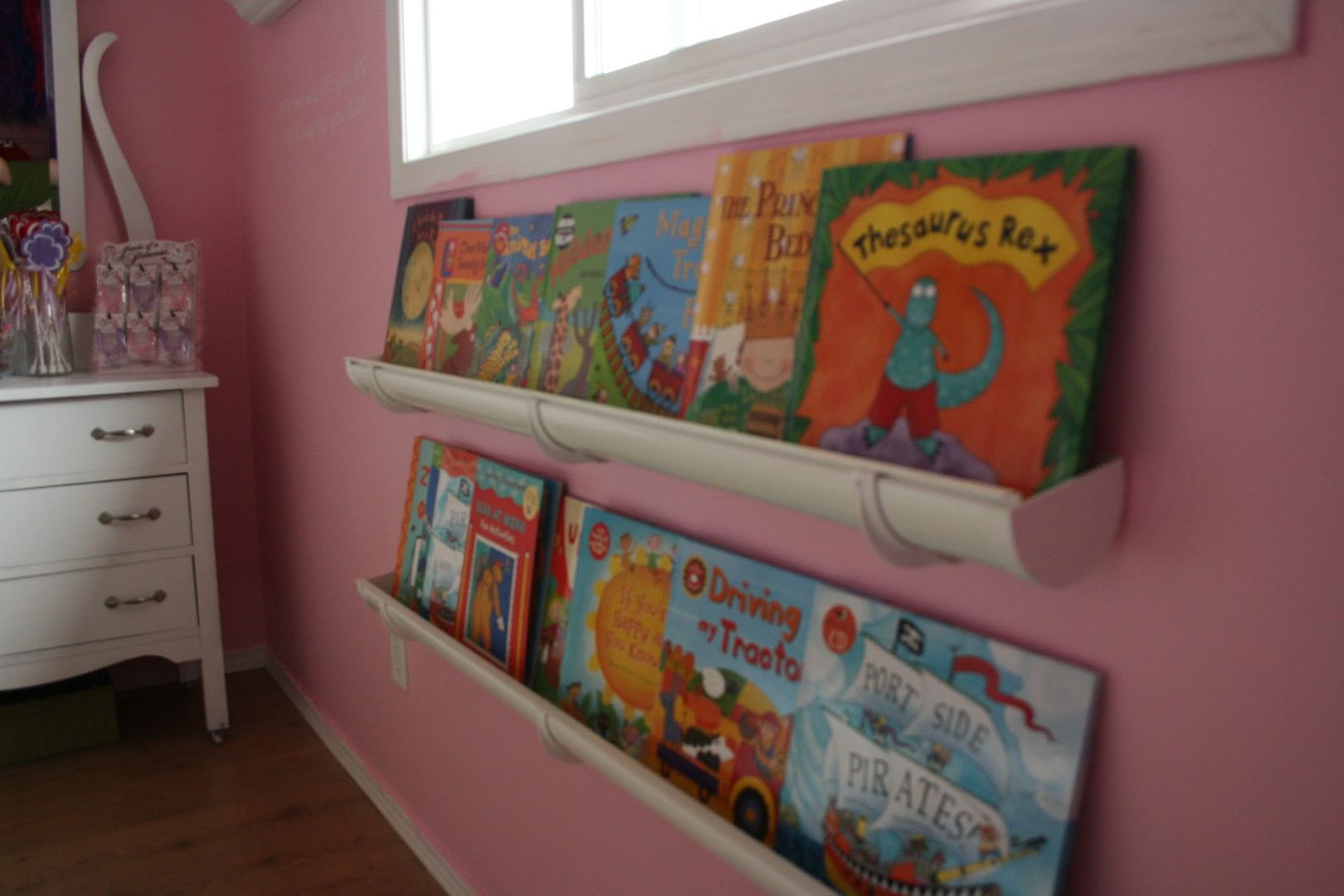 I have been looking for a way to display books face out in my shop that wouldn't take up a lot of floor space. It has been the source of much discussion because they needed to:
look good
not cost much
Lucky for me I have brilliant friends and this week one of them suggested I use rain gutters! Seriously, what a flipping brilliant idea! I have seen them used to hold spools of ribbon while drooling over craft room pictures on the many blogs I stalk follow but had never seen them used for books. All I had to do was Google "rain gutter book shelves" and I found lots of posts about them (leading me to believe that I obviously need to follow more blogs).
Since this is Canada it cost me a bit more to make than most of the posts suggested, it was around $50 to buy the gutters, brackets and end caps at my local Rona but I love the way it looks.