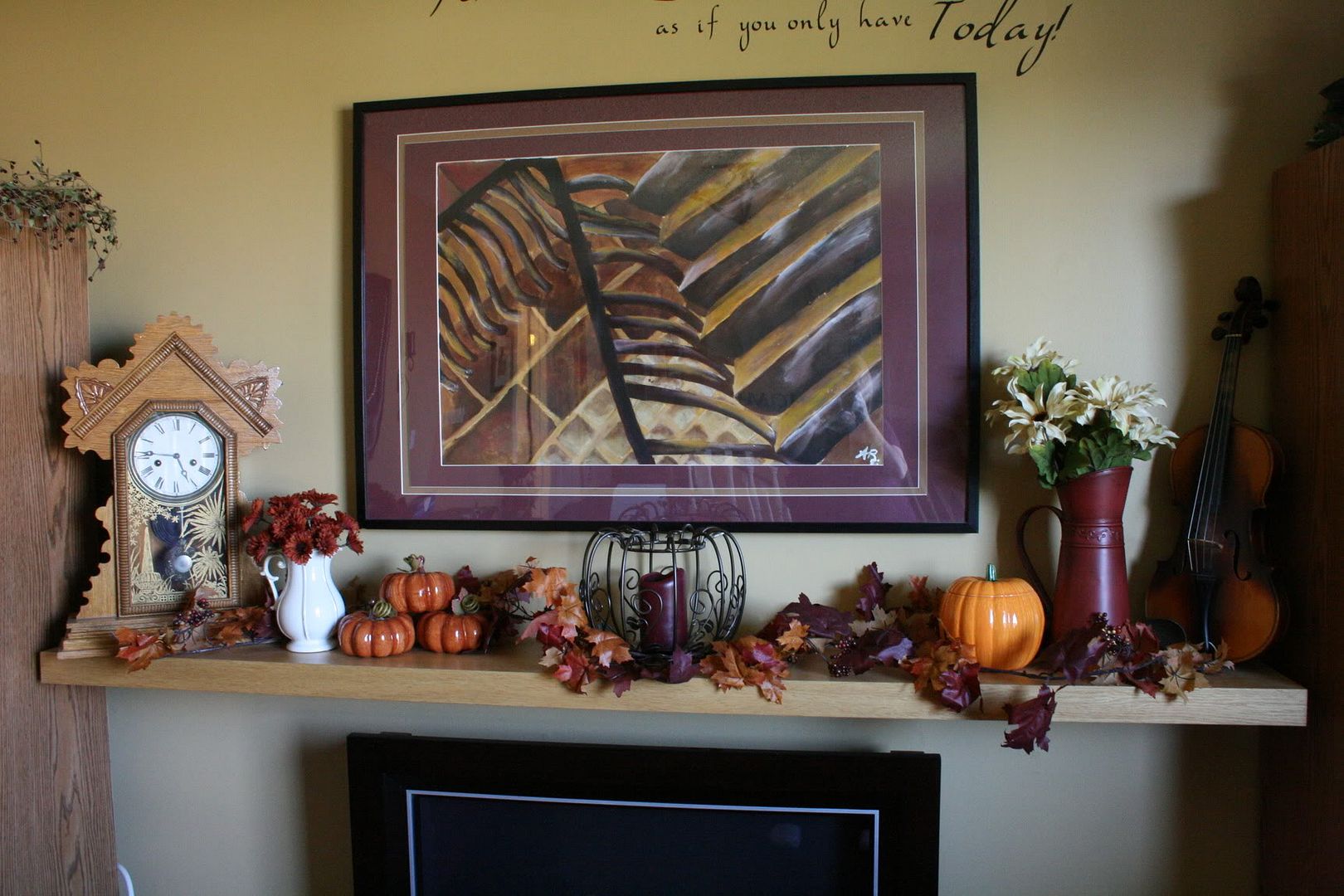 I admit, I drool over all the home decor blogs! I want to be buddies with
Thrifty Decor Chick
and go shopping with her in thrift stores finding lots of cool things to spray paint. But alas I live in a little town in Alberta where I am sure I will never see any of the bloggers I follow walking down the street so I continue decorate vicariously though them.
Don't get me wrong, I do have seasonal decor items that my husband drags in and out of storage for me with just a few grumbles here and there but I can't imagine ever doing the complete transformations that I see out there in the blogosphere. You see there are some things in my home that simply cannot be moved (well, actually they could be moved but they belong in my everyday life) like the painting that is over my "faux mantel" (insert sigh over the fact that the only mantel in my living room is "faux). My daughter painted this when she was in high school and yes, I decorated my living room based on the colors in her painting. I think she is amazingly talented and want whoever comes into my house to see her work.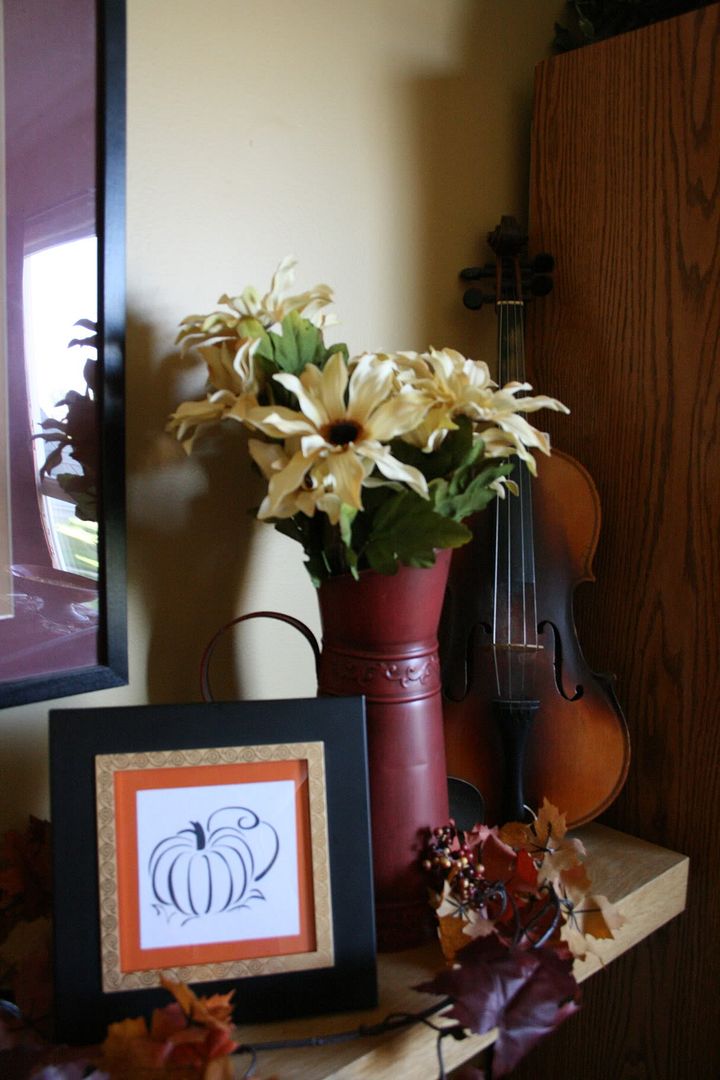 My grandfather's fiddle.... I know when he gave it to me he was hoping one of my children would learn how to play it but neither of them had any interest. I wonder what he would think of the fact that it is on display in my home?
(I thought the mantel was a little too dark so I printed some clipart on plain computer paper and mounted it on a scrap of cardstock in a frame that I already had, gotta love making stuff for FREE!)
This clock belonged to my great grandmother. She had painted everything in her bedroom with silver stove paint including this clock which my mother got after she died. Mom stripped off all the old paint and I just love it. It does work but the ticking is
really
loud so most of the time we just don't wind it.
Someday I will have a real mantel to decorate, but for now my Ikea shelf will have to do but that's OK, I kind of like it.