Baking the gluten free way has its challenges, but if (like me) you are also allergic to tree nuts (which means you can't use almond flour) it is even harder. Now that it is fall I have been craving pumpkin
everything
including muffins. My new favorite store is
Bulk Barn
where they have lots of gluten free products including coconut flour! How can you go wrong with coconut? It smells heavenly unlike rice flour, the staple in a gluten free diet, which I really don't like the flavor or texture of. Since these disappeared quickly (next time I am hiding some in the freezer) I can safely say they were a big hit with the gluten eaters in my house.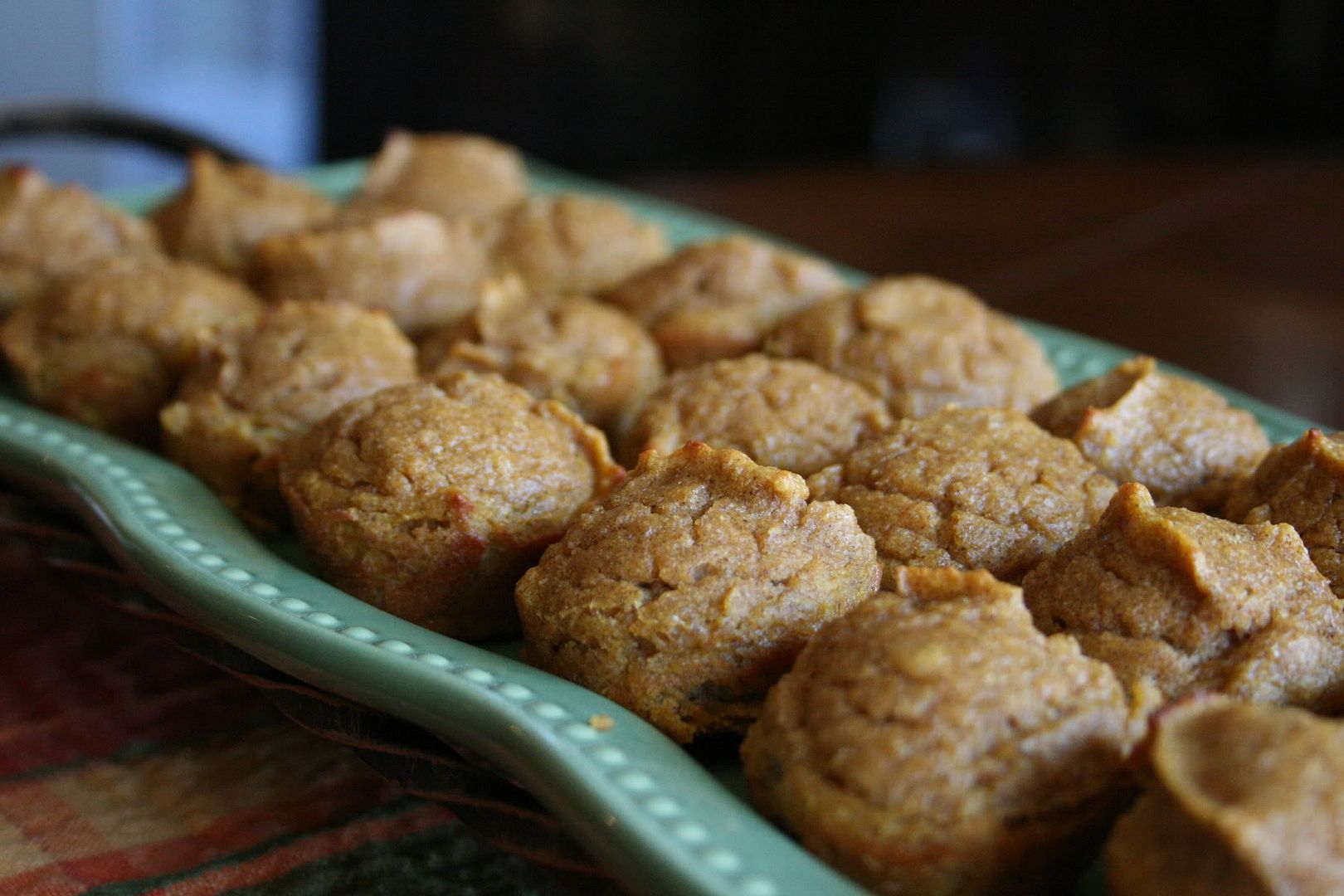 Gluten Free Pumpkin Muffins
6 eggs
1/2 cup canned pumpkin
4 tbsp coconut oil, melted (I have seen butter used in place of coconut oil in other recipes so you could probably use it here if you don't have coconut oil)
6 tbsp honey
1 tsp vanilla
1/2 cup coconut flour
1/2 tsp baking powder (gluten free)
1 1/2 tsp pumpkin pie spice
Mix together wet ingredients in bowl. Sift together dry ingredients and slowly add to bowl, stir well to remove lumps. Fill lightly oil muffin tins about 3/4 full (these don't rise as much as conventional muffins). Bake in a 400° oven 15-20 minutes.