Some of you may of heard of the "Where I'm From" writing exercise, if you Google it you will find lots of examples, I first saw it
here
. My version strays a little from the original formula, but here it is: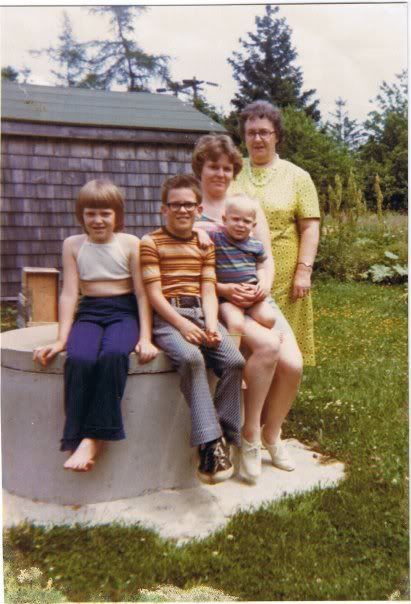 WHERE I'M FROM
I am from lazy summers, from Nancy Drew books and board games.
I am from the country, from tadpoles and wild strawberries and hay fields. I am from campfires and playing cards, from picking blueberries and tapping maple trees. I am from skating on ponds and tobogganing in the dark.
I am from the lakeshore, from swimming and diving and canoeing. I am from the forest with babbling brooks and mossy clearings and chattering squirrels.
I am from green thumbs and red hair, from grandmothers with peppermints in their purses and Sunday hats and handkerchiefs. I am from Richardsons and Boutiliers, from Fred and Mabel.
I am from the creative and musical.
From go play outside and be home before dark.
I am from Spirit and Karma, from Sunday School and church picnics and reading and questioning and finding my own way.
I'm from Nova Scotia, lobster dinners & Alexander Keith's beer.
From the fisherman whose day began well before the dawn, the railroad worker who raised a family of rowdy boys and the soldier who was proud to serve.
I am from farmers and foresters and fisherman, from nurses and homemakers. I am from carvers and quilters and builders and growers. I am from family, aunts and uncles and cousins.
I am from laughter and love.